Why Should I Upgrade to Heavy-Duty Emergency Brake Calipers?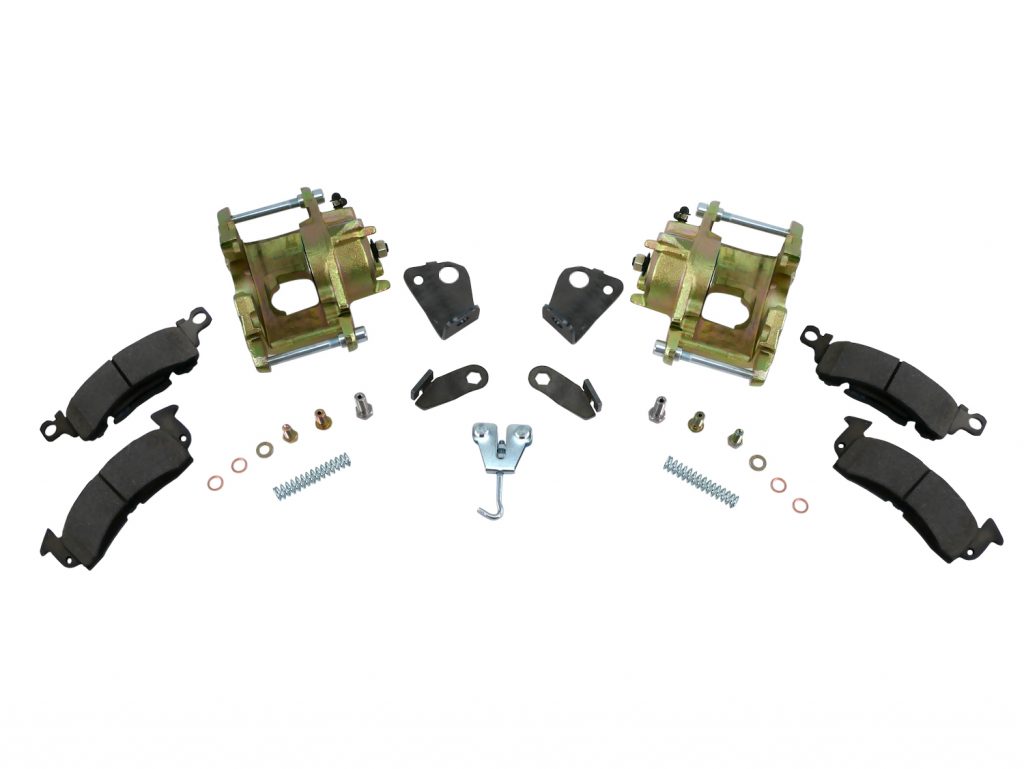 The Benefits of Heavy-Duty Brake Calipers and How to Get the Most Out of Them
Why should I upgrade to heavy-duty emergency brake calipers? That is an excellent question with a short answer of "for better stopping power and braking control" and a much longer answer that we will address in this blog.
This heavy-duty emergency brake caliper is designed with ¾ ton and 1-ton trucks in mind. If you do any heavy hauling with your F250, F350, Chevy 2500, 3500, Ram 2500, or 3500, or other light-duty trucks then why not get the e-brake caliper that was designed with you in mind?
With a massive 80mm piston, this heavy-duty emergency brake caliper kit covers more of the surface of your brake pad. This distributes brake pressure over a larger area of your rotor. This improvement in braking efficiency provides a tremendous increase in stopping power and overall braking control. This efficiency will also prolong the life of your rotors and pads as long as your wheels and steering systems are in proper alignment.
Maximize Your Braking Efficiency with the Right Brake Parts
To maximize the efficiency of your heavy-duty emergency brake kit and new calipers, add a heavy-duty slotted rotor and ceramic brake pads.
Slotted rotors help to funnel break dust away from the braking system keeping it clean and free of excessive debris. The unique slotted design also channels and dissipates the frictional heat to maintain the maximum braking power.
Ceramic brake pads, while quieter than semi-metallic, handle extremely high temperatures with speedy recovery. This benefits the rotors and the rest of the braking system, preventing damage from overheating. Ceramic brake pads also create finer dust than semi-metallic brake pads, which leaves less debris on the vehicle's wheels. Without sacrificing braking performance or efficiency, ceramic brake pads last longer than semi-metallic brake pads, while providing better noise control and less wear to brake rotors.
Who has the Best Disc Brake Conversion Kits with Emergency Brakes?
Lugnut4X4's disc brake conversion kits for ¾ ton and 1-ton trucks have options for adding these heavy-duty emergency brake calipers, the slotted rotor upgrades, and ceramic brakes over semi-metallic. Select what best suits your needs, we will pack your order quickly (it will likely arrive in a few boxes), and shipping is free within the United States with competitive shipping prices, internationally.
If you have questions about the best disc brake conversion kits that money can buy, check out our disc brake conversion kit FAQs or contact us directly.