Emergency Brake Kit Buyer's Guide
Have some questions about emergency brakes on 4×4 vehicles? You might find the answer(s) you need in this buyer's guide. We answered two of the most common questions 4×4 owners have about e-brakes.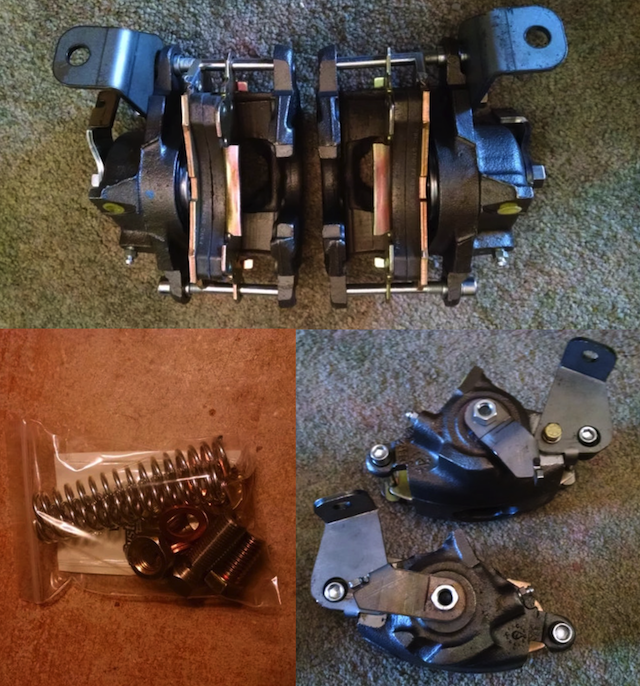 1. Can I Still Keep My E-Brake if I Switch to a 14 Bolt Axle?
There are many great reasons to switch to a 14 bolt axle. However, making this modification means losing your e-brake. The good news is that there's now a solution that lets you keep your e-brake after switching to a 14 bolt axle! We offer emergency brake kits you can use to install e-brakes on your brand new disc brakes.
This article has all the information you need on keeping your e-brakes while swapping to a 14 bolt axle: How to do a 14 Bolt Swap and KEEP Your Emergency Brake
2. How to Diagnose a Failing Emergency Brake
E-brakes can fail for a number of reasons. The parking lever or pedal could be stuck in place, the parking brake cable could be stretched or worn, the pads or rear drum shoes could be worn down, or it could be something else. The best way to determine why your e-brake is no longer working is to inspect the e-brake system.
This thorough guide has all the information and steps you need: How to Diagnose a Failing Emergency Brake
3. How to Install an Emergency Brake Kit