Can You Save Money Building Your Own DIY Disc Brake Conversion Kit?
When you want to convert to disc brakes, you have three options:
Buy the brackets and source the rest of the components
Make your own brackets and source all the components yourself
Buy a complete disc brake conversion kit
A lot of people believe that building your own DIY disc brake conversion kit is cheaper than buying a kit. Is it true, though? Not really. Read on to find out why.
Why Buying A Complete Kit Is The Most Cost Effective Option
Believe it or not, but it's usually cheaper to buy a complete kit than to piece one together. Here's why:
1. If You Build Your Own System, The Costs Add Up

Many people believe they can save money buying just the brackets from us, and sourcing everything else themselves. Often the story starts with "I get a discount at the parts store". Often it ends with "I should have just bought it all from you and saved money". The real problem is they don't think of all the details. For example:
People look at the cost of the calipers, but don't consider the core charge. Most people don't have a set of old calipers to turn in, and in some places the core charge is as much or more than the calipers.
There's also all the smaller parts to think about. People will need specialty nuts and bolts, seals, and hoses. They're not much individually, but the costs add up.
2. Making One Set Of Brackets Takes A Lot Of Effort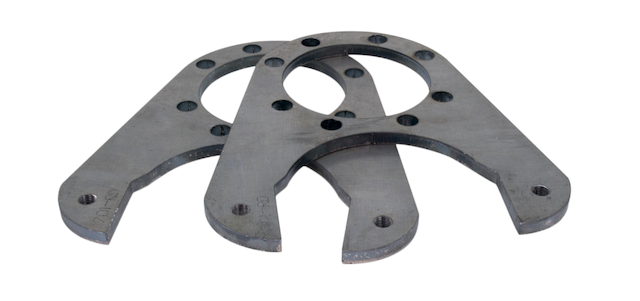 The best way to make brackets is to first cut them with a CNC plasma or laser cutter. But that means that you need:
Drawings from a CAD system
Very accurate dimensions to start with
Access to a CNC cutter
Even if you have everything you need, the time investment needed doesn't make sense unless you're going to make a bunch of them.
Other things could go wrong. For example:
If you use the wrong type of steel, you'd be running the risk of using brackets that are too weak, or brackets that rust easily.
Some brackets need to be bent after they are cut. This is difficult without the right tools. Bend a steel bracket the wrong way, and you end up weakening the metal.
Unless you have lots of experience making disc brake conversion kit brackets, it's a good idea to avoid making your own.
3. It's Hard To Find A Good Deal On Parts And Hardware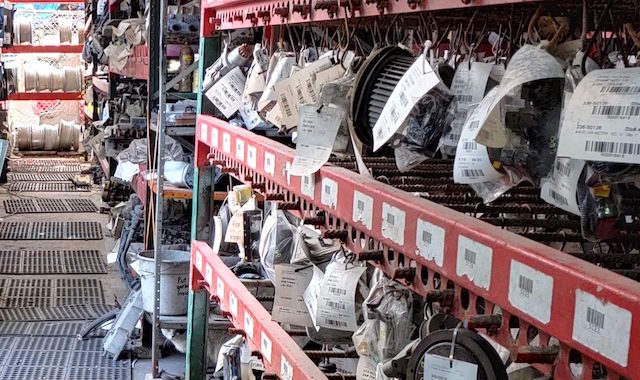 When you buy hardware, you likely can't get a good deal on it as a consumer. It's because you're only buying a few parts. At Lugnut4x4, we get great pricing because we're buying nuts, bolts, washers, etc. by the box. And we're getting quality parts too. For example, when you buy in bulk, a grade 8 bolt only costs a few cents more than the grade 5 bolts you'd find online.
When you buy rotors, calipers, brake pads, etc., it's hard to buy quality parts at wholesale prices. You can find cheap, no-name parts on RockAuto or eBay for a decent price, but you never really know what you're getting. You can find brand name parts on Summit, Jegs, or Amazon, but you'll have to pay a premium.
At Lugnut, we're buying high quality rotors, calipers, pads, etc. at great prices because we're buying lots of them at once. We pass the savings along to our consumers. So there's a good chance that our disc brake conversion kits with high quality parts will cost about the same as a DIY kit with inferior quality parts.
4. Piecing Together A DIY Disc Brake Conversion Kit Is A Very Time Consuming Process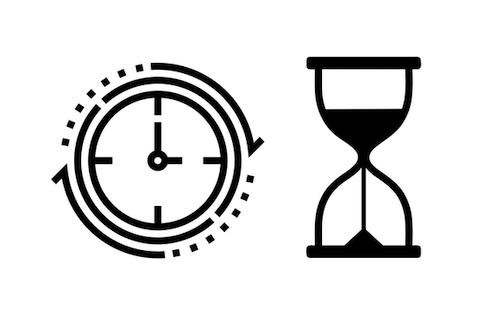 Even if you find great prices on all the hardware and parts you need – and you manage to make your own bracket – the whole process takes time. If you spend half a Saturday finding all the parts you need at the best prices, you've invested 6 hours of your life into your kit. If you take the savings divided by the number of hours you work, that's your labor rate. For example, let's say your 6 hours of labor saves you $50. When you divide $50 by 6, it works out to just about minimum wage.
What is your time actually worth? Before deciding to create your own DIY kit, we recommend figuring out how much money you would need to save to make all the work worthwhile. Chances are you probably won't save as much money as you want with a DIY kit. You might not even save any money at all.
The Risks That Come With Using The Wrong Parts
Finally, even if you find a way to save money on a DIY kit, you still have a problem if you buy the wrong part. If someone sends you a rotor that doesn't fit, a caliper that's not right, etc., you're going to have to either fight for a refund or take a loss.
Is It Possible To Buy A Partial Kit?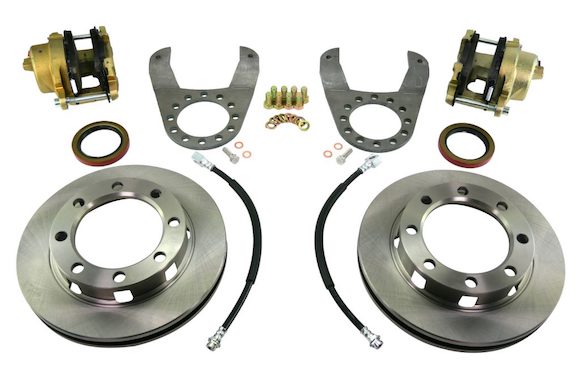 What if you have a few components you can use in your disc brake conversion project, but you don't have the rest of the parts you need? Is it even possible to buy a partial kit?
At Lugnut4x4, it's possible! We offer partial kits. If you have a spare set of calipers lying around, you can buy one of our kits without calipers. The same goes for brake pads and some other parts. We also offer individual parts, which you can find here.
Check out all the Lugnut4x4 disc brake conversion kits:
If you have any questions about finding the right disc brake conversion kit for your truck, you're welcome to contact us.