Unit Bearings vs Older Adjustable Bearings
Are you trying to decide between unit bearings and adjustable bearings? We'll go over both types of bearings in this guide.
What Is A Unit Bearing?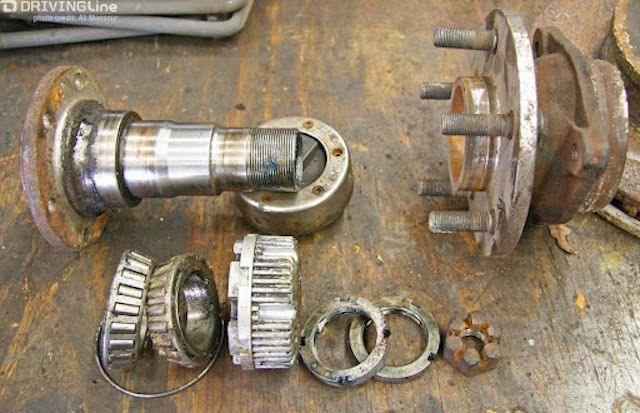 Unit bearings are also called live spindles and unitized bearings. Unit bearings are completely sealed bearings that are non-serviceable. Unlike adjustable bearings, you don't need to grease or adjust a unit bearing. All you need to do is install it, and you're good to go. The unit bearing design is common in newer vehicles, as well as late-model trucks and Jeeps for several reasons:
Unit bearings are easier to install
You don't need to service unit bearings
Unit bearings don't need adjustment, so the assembly process is easier for the OEM.
What Is An Adjustable Bearing?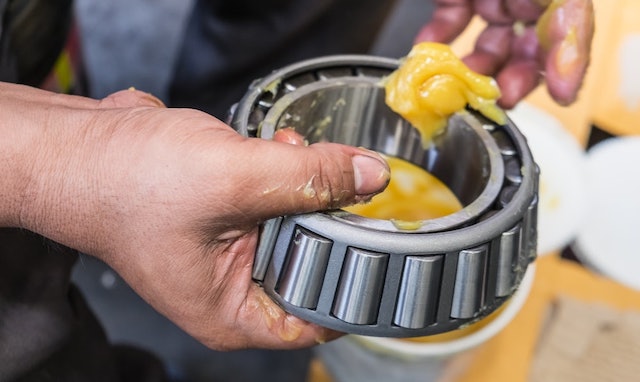 An adjustable bearing works like a unit bearing, but it has an older design that requires more service. This means:
Adjustable bearings need to be removed, cleaned, and greased every now and then
When installing an adjustable bearing, the installer needs to correctly torque the bearing
Adjustable bearings have been around longer than unit bearings. In fact, unit bearings were invented to solve the maintenance and installation issues that come with adjustable bearings.
The Pros And Cons Of Unit Bearings
Some people consider unit bearings an upgrade from adjustable bearings. Yet, unit bearings aren't always the better solution. There's a reason some truck owners are converting to adjustable bearings. More on this later.
Let's explore the pros and cons of unit bearings.
The most obvious advantage of unit bearings is that you don't need to maintain them. They don't need to be greased throughout their life.
Unit bearings are also easier to install and remove. They come in one whole unit. That means you don't have to worry about any bearings falling out when you take the front end apart.
Unit bearings also last longer than the typical adjustable bearing service interval. Most should make it past 100k miles before needing replacement.
Unit bearings do have a few cons, though:
Unit bearings don't last the lifetime of the vehicle. It's because they're sealed and can't be greased. The grease will break down eventually and cause the unit bearing to fail. When a unit bearing wears out, you need to remove the entire unit and then install a new one.
It can sometimes be pretty expensive to replace a unit bearing. You're not only replacing the bearings and seals. You may have to replace the entire hub assembly. Or, you may have to go to a shop to have them press out the old bearing and press in a new one.
Not all unit bearings have the same design. In some cases, the axle nut keeps the assembly connected to axle stub shaft. If the stub shaft breaks, the wheel, hub, and bearing will leave the vehicle behind.
The Pros And Cons Of Adjustable Bearings
Adjustable bearings are an older design than unit bearings. Yet, some truck owners still use them. They still have a few advantages:
In most cases, the hub can be unlocked, so the front drivetrain isn't spinning when you go down the road, thus saving fuel.
Adjustable bearings can last the lifetime of the vehicle as long as you maintain them well.
It's cheaper to service adjustable bearings than it is to replace unit bearings.
Adjustable bearings are often stronger than unit bearings, and can handle larger tires more easily.
There are a few cons of adjustable bearings:
Installation is longer and trickier. There are several components to put together when installing an adjustable bearing. You would also have to pack it with grease.
You have to grease adjustable bearings every now and then.
You should replace the seals when you grease the bearings.
Which Type Of Bearing Is Best For Your Vehicle?
It depends on the type of axle design you have. Like we mentioned before, adjustable bearings are well suited for off road applications. Unit bearings work better in other applications, where low maintenance is a priority.
As a general rule of thumb, adjustable bearings are better for solid-axle vehicles. To figure out the best type of bearing for your vehicle, consider several different factors, such as:
Axle design (which type of bearing is more practical to service or replace?)
The size of your tires (adjustable bearings are sturdier)
The load (adjustable bearings are better for heavier loads)
In some setups, a unit bearing is the better solution. In other setups, an adjustable bearing is the way to go. If your truck has a unit bearing, you can get a hub conversion kit that allows you to convert to adjustable bearings.